Our incredible array of renowned speakers
will challenge your perspectives
and expand your horizons!
Opportunities to win exciting door prizes including Free Registration to the 2019 NWI SHRM Annual Conference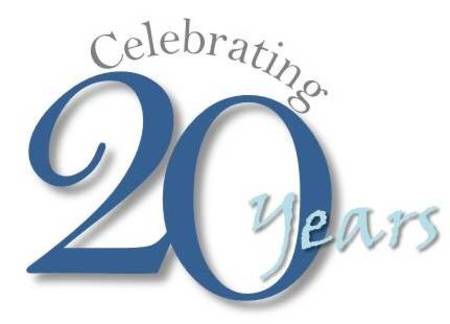 This year marks our 20th year to host the annual NWI SHRM Human Resource Conference.
Join us as we celebrate this milestone!
Wednesday, April 18, 2018
7:00am - 4:00pm
The Avalon Manor, Merrillville IN
The 20th Annual NWI SHRM Human Resource Conference
hosted by the Northwest Indiana Chapter of the Society for Human Resource Management.
Come for the day and earn CEU's towards SHRM CP-SCP or HRCI PHR-SPHR Certification
COST TO ATTEND
After January 31, 2018
MEMBERS - $125
NON-MEMBERS - $175 (includes one-year membership in NWI SHRM)
STUDENTS - $35
(Students must be member in good standing of a NWI SHRM affiliated student chapter or club)
SPONSORSHIPS/VENDOR BOOTHS
PLATINUM - $2500
GOLD - $1500
SILVER - $500
BRONZE- $250
TICKETS ARE AVAILABLE! CLICK THE LINK AT THE BOTTOM OF THE PAGE TO RESERVE YOUR SPACE TODAY.
Planned schedule for the day to include:
7:00 am-8:00 am Jim Jorgensen - Legal Update
7:30 am-8:15 am Continental Breakfast/Vendor Visits
8:15 am-8:30 am Opening Comments from NWI SHRM President
8:30 am-9:30 am Morning Keynote Presentation - Dr. Shawne Duperon - The Apology
9:30 am-10:15 am Networking with Vendors
10:15 am-11:30 am Dana Rafai - Immigration Know-how for the HR Professional
Ron Bush - Cyber Security; Protecting the Treasure
Dana Samardzich - Healing Burnout - Recognizing Warning Signs Before you Flame Out
Will Glaros - Utilizing Strategic Resources to Cut Benefit Costs
11:30 am-12:30 pm Lunch
12:30 pm - 1:30 pm Afternoon Keynote Presentation - Dr. Shawne Duperon - Good Gossip: Amplifying Trust in the Workplace
1:30 pm-2:15 pm Networking with Vendors/Vendor Prize Drawings
2:1 5pm-3:30 pm Jim Jorgensen - Legal Update
Byron Martin & Zebediah Hall - Courageous Conversations/Difficult Dialogues
Haneefah Khaaliq - Equal Opportunity Employment: Achieving Equity in the Workplace
Jeremy York - Performance Management: Do You Value Your Values?
3:30 pm-3:45 pm Afternoon break and networking
3:45 pm-4:00 pm Door prizes and closing comments
The 2018 NWI SHRM Human Resources Conference will offer great information to advance the HR profession along with products and services from fabulous vendors.
Additional inquiries can be directed to Barbara Black, CMP, at cmp@shrmnwi.org.