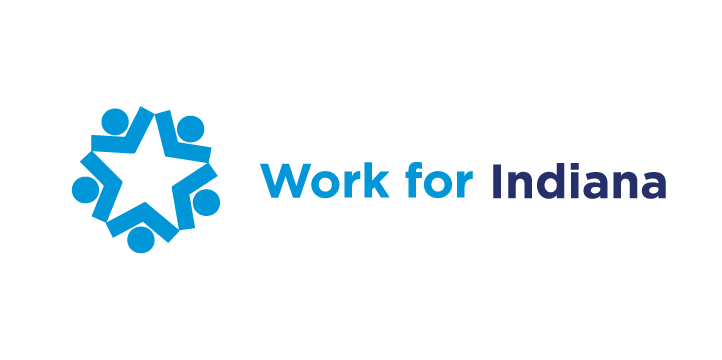 To apply for the HR Generalist position, please send your resume to beison@spd.in.gov or go to WorkforIndiana.IN.gov and search Job Id: 615317.
Work for Indiana
Join U.S News & World Report's #1 state government! With more than 50 executive branch agencies, the State of Indiana is a diverse workforce offering employees stimulating and challenging projects across a broad scope of career opportunities. As a State of Indiana employee, you impact the well-being of Indiana's communities every day.
About

Indiana

State Personnel Department
As an agency operating a shared services model with embedded HR teams, it's up to us to provide all executive branch agencies with top-notch HR solutions. As a full -service HR provider, INSPD has opportunities in every discipline along each step of your career path.
About the job
The Indiana State Personnel Department is seeking a dedicated and qualified professional to join our team as HR Generalist for Miami & Logansport Juvenile Correctional Facilities. This professional manages HR functions and staff for Miami Correctional Facility and Logansport Juvenile Correctional Facility in a highly responsible administrative and consultative position. This role consists of planning, developing, coordinating and evaluating human resources programs for assigned facilities and agency.
A day in the life
Provides consultation and guidance to facility executives and staff regarding human resources functions/issues (e.g. employee relations, policy, and procedures);
Serves as a liaison between assigned facilities and the State Personnel Department for the purpose of coordinating human resources functions and facilitating communication and referrals as necessary;
Identifies potential classification/compensation, reorganization problems and recommends solutions to management;
Develops curriculum, coordinates and/or conducts training on various human resources/management issues/topics (i.e., performance/leave management);
Reviews and makes recommendations on facility/agency policies, procedures, and work improvement plans;
Manages facilities' recruitment efforts/initiatives (i.e., job fairs open interviews) and provides management and oversight of HR's portion of agency new employee orientation;
Keeps abreast of new developments, legislative changes and court cases which impact upon areas of work;
Maintains compliance with federal and state regulations concerning employment;
Maintains Human Resource Information System records and compiles reports from database;
Assists in the evaluation of reports, decisions, and results of assigned facilities in relation to established goals.
Recommends new approaches, policies, and procedures to effect continual improvements in the efficiency of assigned facilities/agency and services performed;
Participates in developing facility/agency goals, objectives, and systems;
Performs related duties as assigned.
What we're looking for
Six (6) years' work experience in human resources management including compensation; benefits; employee relations, employment law, affirmative action, recruiting, or human resource development and/or retail management; plant management; field supervisory experience; or accredited college training in a related field.
Extensive knowledge of the principles, laws, regulations, theories, and practices of human resources management and administration and extensive knowledge of specific human resources programs such as Affirmative Action, ADA, and employee relations.
Competencies related to working independently and exercise a high level of confidentiality and communicate effectively, both orally and in writing
Strong customer service orientation
Benefits
The State of Indiana offers a comprehensive benefit package which includes:
Choose from four medical plans (including RX coverage), vision and dental
Wellness program that offers eligibility into a discounted medical plan
Health savings account, offered for most medical plans, includes state contributions
Deferred compensation account (similar to a private sector's 401 K plan) with employer match, as well as a choice between two fully funded pension plans
Group life insurance
Employee assistance program that allows for covered behavioral health visits
Paid vacation, personal and sick time off
The State of Indiana offers other generous leave policies covering a variety of employee needs
12 company paid holidays, 14 on election years
Qualified employer for the Public Service Loan Forgiveness Program
Free downtown parking
EEOC
The State of Indiana is an Equal Opportunity Employer