Join us for our first program of the New Year!
Ignite the Region: Northwest Indiana's Strategy
for Economic

Transformation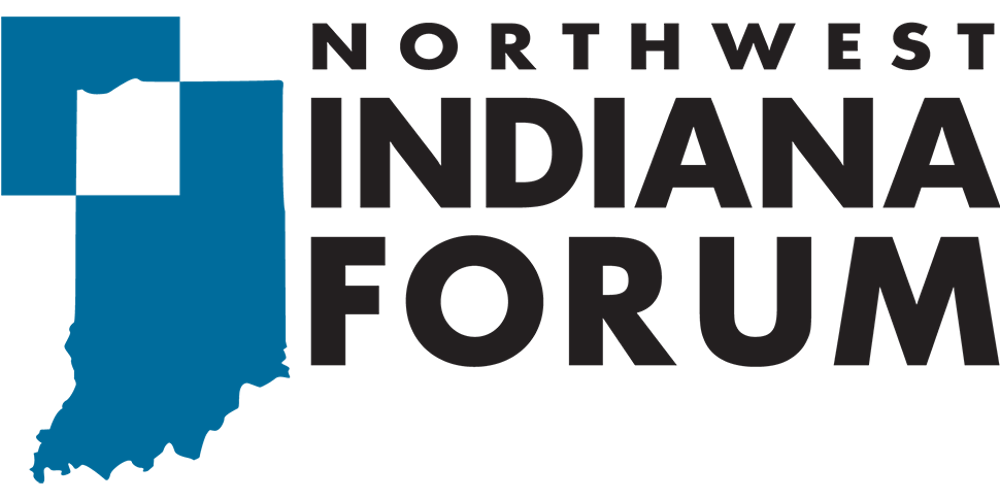 January 16, 2019
Avalon Manor
Merrillville, IN
Registration and Networking at 11:00 am
Lunch at 11:30 am
Program at 12:00 noon - 1:00pm
Heather C. Ennis, President & CEO Northwest Indiana Forum
Heather Ennis is President and CEO of the Northwest Indiana Forum, a privately held nonprofit organization focused on creating economic development opportunities for the seven-county region. With more than 130 members, the Forum works to create a positive business climate promoting investment and quality job creation and retention in harmony with the environment and critical components of a sustainable regional economy. Funded by membership contributions and grants, Forum membership translates into a direct investment in the region's future.
Previously as President of the Duneland Chamber of Commerce, she led an organization committed to improving the quality of life and breadth of economic opportunity within the five lakefront municipalities of Beverly Shores, Burns Harbor, Chesterton, Dune Acres, and Porter.
In addition, Ennis was the President of the Duneland Economic Development Company; a body invested in strengthening the local business environment through business attraction, retention, and expansion. More than just a community leader, she served as a catalytic voice for her constituents on a regional level as a member of the Northwest Indiana Forum Economic Development Committee, the Porter County Economic Development Alliance and the Porter County Jobs Cabinet.
Learning Objectives
Human Resources role in Northwest Indiana's Economic Development
How to ATTRACT and RETAIN top talent in Northwest Indiana

Which industries in the region are generating employment and how it affects the region
How does the business climate in NWI potentially affect HR decisions
Recertification Credit Hours Awarded: 1 Business (General)
Thank you to our sponsor
James Jorgensen, Partner Chase Building
103 East Lincolnway
Valparaiso, IN 46383 (219) 464-4961
Fax (219) 465-0603 jjorgensen@hwelaw.com