We Want to "Share the Love" with our members !!
bring a Non-member guest to the February meeting
at the half-price rate of only $15.00
Join us for our February program
The Impact of Opioid and Other Addictions on the Workplace
Wednesday, February 20, 2019
The Avalon Manor, Merrillville, IN
Registration at 11:00 AM
Lunch at 11:30 AM
Presentation promptly at 12:00 Noon
If you have any dietary restrictions/requirements please let Barbara Black, CMP, know (cmp@shrmnwi.org). We'll do our best to accommodate you.
Our speaker will be
Chuck Harris, Porter County Recorder
Chuck Harris is currently serving in his first term as Porter County Recorder, having served two terms as Porter County Coroner. He is a state licensed Medicolegal Death Investigator, one of only two Diplomates of the American Board of Medicolegal Death Investigators in Indiana, trained by F.E.M.A. in disaster Management, President of S.D.G. Global Security, member of the Indiana Health Department Child Fatality Review Team, and a state-licensed funeral director. Chuck graduated from Ball State University with a Bachelor's Degree in Biology.
Chuck serves on several boards in Porter County and was awarded the 2013 Porter-Starke Community Impact Award for working with and educating our youth on the dangers of substance abuse and making better choices. In 2017 he received the first annual United Way Spirit Award for everyday passionate, courageous, and self-sacrificing individuals who serve others and their community. In 2017 he was also awarded the Porter County Substance Abuse Council's Awareness Matters Award for his work in prevention.
Learning objectives
Misconceptions of opioid abuse.

Societal change - drug culture more acceptable.

A decline in employment drug testing

The financial impact on workplace
Recertification Credit Hours Awarded: 1 Business (General)
Thank you to our sponsor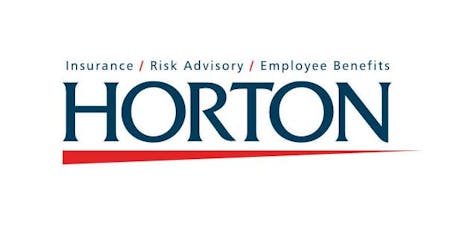 Paul V. Shaheen, RHU, REBC,
Vice-President/Horton Benefit Solutions
Law Professionals Practice
The Horton Group
500 W. Monroe St., Suite 3300/Chicago, Illinois 60606
Phone: 312.989.1423/ Cell: 708.715.6623/ Fax: 312.989.1573
www.thehortongroup.com / Paul.Shaheen@thehortongroup.com