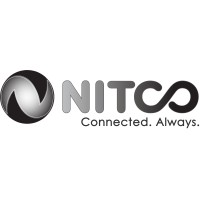 Human Resources Manager– Growing Telecommunications Company
We are a growing telecommunications company based in Northwest Indiana that offers its employees competitive wages, benefits, 401K, paid time off, and an opportunity to grow professionally.
The Company: NITCO is a family owned company that has 80+ years in the telecommunications industry. We currently provide High-Speed Internet, Phone, & IPTV. We are known for the great care we take with our customers and employees alike.
We offer great hands-on training with the ability to grow professionally.
We are committed to providing exceptional service to our customers.
The Position: We're looking for an experienced Human Resources Professional. Candidate must have prior HR experience. Professional certification or degree is preferred. This position requires diverse knowledge in all areas of HR including but not limited to: benefits, workers compensation, employee onboarding, recordkeeping, recruiting, and compliance.
We offer competitive wages plus commission for this position.
Competitive benefits along with 401K.
Work in a team environment ready and willing to help you succeed at your job!
Why Should You Apply?
Work-Life Balance
Competitive Wages
Competitive Benefits
401K
Paid Time Off
Please email resume along with the position you are applying for to nitcohr@nitco.com
Equal Opportunity Employer